Orlando GOLD Restaurants, Shopping, Services and Attraction Offer - Click on Venue Link for Profile, Directions and More!

Print this listing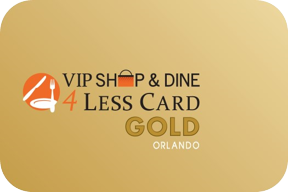 Valid ONLY with specially marked GOLD cards
The Following Venues are being reported as Still Being Opened. We will try to keep up as best as possible to keep this accurate, however, please be sure to check with the venue prior to ensure that they are indeed still operating. Note: Many venues are operating in limited capacity or under modified hours of operation. If your venue or you know of a venue that has had a change in operating status, please let us know at [email protected].
GOLD Offers Listed Are Exclusively For the Benefit of Attraction Tickets Direct's (and their approved affiliates') Guests
Offers may change without notice
Image
Venue Name
Cuisine/ Category
Price
Offer Details
Street
Phone
Location
Market Region
Crayola Experience - Orlando

Activity

$$

$5.00 Off Attraction Entry Per Person *Offer not valid toward annual passes or special events. Cannot be combined with any other offers or discounts.
10% Off Retail Purchases *Guest receives a coupon for retail at gate with admission purchase *Offer not valid toward annual passes or special events. Cannot be combined with any other offers or discounts. Cannot be combined with any other offers.

8001 S Orange Blossom Tr
at The Florida Mall®

407-757-1700

at The Florida Mall®

Orlando
Clearwater Marine Aquarium

Activity

$$

15% Off Regular Price Park Admission *Must be Booked at CMA Ticket Window
15% Off Regular Price Boat Tour **Must be Booked at CMA Ticket Window & Must be Booked at Time of Admission Purchase and Subject to Availability
10% Off Food and Merchandise

249 Windward Passage

727-441-1790

Clearwater Beach

Orlando
Florida Air Tours

Activity

$$$

10% Off Any Biplane Flights *Beachside Special Excluded
15% Off Extended Tour & "See-it-All" Tour *Beachside Special Excluded

475 Manor Dr, Hanger #5

321-392-4125

Cocoa Beach

Orlando
Orlando Tree Trek Adventure Park

Activity

$$

20% Off Course Tickets *Use Promo Code D4LC to Book Your Tickets Online
Free Soft Drink with Each Course Ticket
10% Off Merchandise

7625 Sinclair Rd

407-390-9999

Disney®/Kissimmee Area

Orlando
Hawaiian Rumble Adventure Golf

Activity

$

13529 S Apopka Vineland Rd

407-239-8300

Disney®/Lake Buena Vista Area

Orlando
Cottonways

Shopping

$$

20% Off In-Store Purchases

313 Centre St

904-261-0311

Fernandina Beach

Orlando
Ciao Italia Ristorante

Italian

$$

20% Off Entire Food Purchase

6149 Westwood Blvd

407-354-0770

International Drive Area

Orlando
I-Drive NASCAR Arcade & Bowling

Activity

$

5228 Vanguard St

407-581-9644

International Drive Area

Orlando
I-Drive NASCAR Ice Cream Shop

Dessert

$

5228 Vanguard St

407-581-9644

International Drive Area

Orlando
I-Drive NASCAR Indoor Racing Karts

Activity

$$

20% Off Adult or Junior Races

5228 Vanguard St

407-581-9644

International Drive Area

Orlando
I-Drive NASCAR Restaurant

American

$

20% Off Entire Check *Excludes Alcoholic Beverages

5228 Vanguard St

407-581-9644

International Drive Area

Orlando
Jack's Place Restaurant at The Rosen Plaza Hotel

Seafood

$$$

25% Off Entire Food Purchase

9700 International Dr

407-996-9700

International Drive Area

Orlando
Vincenzo Cucina Italiana

Italian

$$

20% Off Entire Food Purchase

8825 International Dr

407-745-4030

International Drive Area

Orlando
Wonderworks

Activity

$$

15% Off WonderWorks "All Access" Admission Per Person
15% Off The Outta Control Magic Comedy Dinner Show Per Person
15% Off In Café and Gift Shop

9067 International Dr

407-351-8800

International Drive Area

Orlando
Fishlips Waterfront Bar & Grill

Seafood

$$

15% Off Food & Non Alcoholic Drinks

397 Jetty Park Rd

321-323-5001

Jetty Park

Orlando
Cottonways

Shopping

$$

20% Off In-Store Purchases

832 E New Haven Ave

321-723-0334

Melbourne

Orlando
Cocoa Beach Helicopters

Activity

$$

10% Off Any Helicopter Flights *Beachside Special Excluded
15% Off Extended Tour and "See-it-all" Tour *Beachside Special Excluded
50% Off Souvenir Video

670 Dave Nisbet Dr
across from Exploration Tower

321-978-0861

Port Canaveral

Orlando
Exploration Tower at Port Canaveral

Activity

$

Buy One Admission, Get One Free *Present your card at admission booth on site to receive discount *Applies to admission of equal or lessor value

670 Dave Nisbet Dr

321-394-3405

Port Canaveral

Orlando
Fishlips Waterfront Bar & Grill

Seafood

$$

15% Off Food & Non Alcoholic Drinks

610 Glenn Cheek Dr

321-784-4533

Port Canaveral

Orlando
Rising Tide Tap & Table

American

$$

15% Off Entire Check & Non Alcoholic Drinks

523 Glen Cheek Dr

321-576-0676

Port Canaveral

Orlando
I Love NY Pizza

Italian

$$

15% Off Entire Check & Priority Seating (Plus Free Order of Garlic Knot Appetizer per Dine-in Table) *Valid for Dine-in, Take Away or Delivery *Delivery Orders Must Mention Promotion When Ordering

532 Cagan Park Ave

352-432-3928

South Clermont/HWY 27 Area

Orlando
Sr. Tequila Mexican Grill

Mexican

$$

16640 Cagan Crossings Blvd

352-708-5575

South Clermont/HWY 27 Area

Orlando
Cottonways

Shopping

$$

20% Off In-Store Purchases

56 Hypolita St

904-826-3757

St Augustine

Orlando
Marineland Dolphin Adventure

Activity

$$

20% Off Any Program, Experience or Behind the Sea Park Pass *Not Valid for Online Bookings

9600 Oceanshore Blvd

904-471-1111

St Augustine Area

Orlando
Cottonways

Shopping

$$

20% Off In-Store Purchases

2059 Indian River Blvd

772-226-5665

Vero Beach

Orlando
Bebe's & Liz's

Shopping

$$$

20% Off In-Store Purchases

311 Park Ave South

407-628-1680

Winter Park

Orlando
Belicoso Cigars & Cafe

Shopping

$$

20% Off In-Store Purchases

334 North Park Ave

407-960-1899

Winter Park

Orlando
Cottonways

Shopping

$$

20% Off In-Store Purchases

332 North Park Ave

321-203-4733

Winter Park

Orlando
New General

Café / Shopping

$

10% Off Entire Purchase of Merchandise & One Free Cup of House Coffee with any Purchase

321-972-2819

321-972-2819

Winter Park

Orlando
tugboat & the bird

Shopping

$$$

15% Off Entire In-Store Purchase

318 Park Avenue North

407-647-5437

Winter Park

Orlando
Umi Japanese Restaurant

Japanese

$$

15% Off Entire Check & Priority Seating *Order Online Now for Pick Up Using Promo Code "D4GOLD"

525 S Park Ave

407-960-3993

Winter Park

Orlando
Winter Park Land Company

Real Estate

$$$$

Complimentary cell phone charger with visit to Winter Park Land Company's office (no purchase nessacary)
20% rebate of selling commission of any new house purchase

122 Park Ave South

407-644-2900

Winter Park

Orlando
Anaheim White House Restaurant

Italian

$$$

887 South Anaheim Blvd

714-772-1381

Anaheim

Anaheim/Orange County
IHOP Restaurant

American

$$

10% off food only from 8am to 12 pm
15% off food only from 12 pm to 8pm
20% off food only from 8pm to 8am

1560 S Harbor Blvd

714-635-0933

Anaheim

Anaheim/Orange County
IHOP Restaurant

American

$$

10% off food only from 8am to 12 pm
15% off food only from 12 pm to 8pm
20% off food only from 8pm to 8am

1840 S Harbor Blvd

714-663-1600

Anaheim

Anaheim/Orange County
JT Schmid's Restaurant & Brewery

American

$$

2610 Katella Ave

714-634-9200

Anaheim

Anaheim/Orange County
Mama Cozza's Italian Restaurant

Italian

$$

2170 W Ball Rd

714-635-0063

Anaheim

Anaheim/Orange County
McDonald's - Anaheim

American

$

1500 S Harbor Blvd

714-491-0563

Anaheim

Anaheim/Orange County
Ruby's Diner

American

$$

15% Off Entire Check and Priority Seating

1128 W Lincoln Ave

714-635-7829

Anaheim

Anaheim/Orange County
PUMA

Shopping

$$

$10 Off Purchase of $50 or More In-store: Coupon Code: 57_SHOP

8001 S Orange Blossom Tr
at The Florida Mall® PUMA Pad

407-852-9184

at The Florida Mall®

Orlando
Las Vegas Monorail

Transportation

$

20% Off Multi-Day Unlimited Ride Monorail Passes
*Show card at Monorail Ticket Offices or use Promo Code "D4LESS" at eKiosk or online
*Applies to Debit/Credit card purchase only

3645 S Las Vegas Blvd

702-699-8200

Bally's & Paris Station

Las Vegas
TOWN CENTER AT BOCA RATON®

Shopping

$$$

Complimentary Destination Savings Passport ($100's in savings). *To Redeem, Go to Venue profile page, pull up or print your Boarding Pass. *MUST present Boarding Pass courtesy of Travelhouse of America to Guest Services.

6000 Glades Rd

561-368-6000

Boca Raton

Orlando
Farrel's Ice Cream Parlour

American

$$

215 S Brea Blvd

714-990-4386

Brea Downtown

Anaheim/Orange County
New York City Urban Adventures - Arthur Avenue Food Tour: NY's Real Little Italy

Activity

$$$

20% Off All NYC Tours
*Promo Code for Online Bookings: DINE4LESS

In Front of Arthur Avenue Retail Market
2344 Arthur Ave

347-878-8444

Bronx

New York
Burger Bistro

American

$

177 5th Avenue

718-398-9800

Brooklyn

New York
New York City Urban Adventures - Brewed in Brooklyn Tour

Activity

$$$

20% Off All NYC Tours
*Promo Code for Online Bookings: DINE4LESS

Norman's Kil
609 Grand St

347-878-8444

Brooklyn

New York
New York City Urban Adventures - Neighbourhood Eats: Brownstone Brooklyn

Activity

$$$

20% Off All NYC Tours
*Promo Code for Online Bookings: DINE4LESS

Stinky Bklyn
215 Smith St

347-878-8444

Brooklyn

New York
Farrel's Ice Cream Parlour

American

$$

8650 Beach Blvd

714-484-9700

Buena Park

Anaheim/Orange County
Pirate's Dinner Adventure - Buena Park

Dinner Show

$$$

7600 Beach Boulevard

714-690-1497

Buena Park

Anaheim/Orange County
Rock and Brews Buena Park

American

$$

7777 Beach Blvd

714-266-0314

Buena Park

Anaheim/Orange County
Celebrate Food Tours

Activity

$$

15% Off Adult Tour & Priority Reservations *USE PROMO CODE: D4LC15

651 Front St
Meet Under Theater Marquee

800-656-0713

Celebration

Orlando
SmartSIM USA - Valencia Orange

Communications

$

50% Of Universal GSM Capable Valencia Orange SIM Card For Access to Unlimited 4G LTE Talk, International Text & Data. (up to $19.98 value) *Plus 50% off or more on all plans *LIMIT 2 Per Order ONLINE Redemption: Visit SmartSIM USA with promo code "SD4LC"

ONLINE REDEMPTION
www.smartsimusa.com

ONLINE

Cellular Coverage Throughout United States & Canada

Anaheim/Orange County, Orlando, Las Vegas, New York
WOODBURY COMMON PREMIUM OUTLETS®

Shopping

$$

Complimentary Destination Savings Passport ($100's in savings). *To Redeem, Go to Venue profile page, pull up or print your Boarding Pass. *MUST present Boarding Pass courtesy of Travelhouse of America to Guest Services.

498 Red Apple Ct

845-928-4000

Central Valley

New York
CiCi's Pizza

Buffet

$

Buy One Buffet Get One Free *Two (2) Large drink purchases required per free buffet

1560 McMullen Booth Rd

Clearwater

Orlando
Grills Lakeside

Seafood

$$

10% Off Food Only *Maximum 6 People Per Table

4301 N Orange Blossom Tr

407-291-8881

College Park

Orlando
Las Vegas Monorail

Transportation

$

20% Off Multi-Day Unlimited Ride Monorail Passes
*Show card at Monorail Ticket Offices or use Promo Code "D4LESS" at eKiosk or online
*Applies to Debit/Credit card purchase only

3150 Paradise Rd

702-699-8200

Convention Center Station

Las Vegas
Macy's

Shopping

$$

Macy's 10% OFF Entire Purchase of Eligible Merchandise *Valid for in-store purchases only at select locations *Printable Coupon Required - Promo code: ​"GD93KS"

3333 Bear St South

704-708-3333

Costa Mesa

Anaheim/Orange County
South Coast Plaza

Shopping

$$$

Complimentary VIP Passport with Exclusive Offers for Travelers at South Coast Plaza Stores TO GET YOUR SOUTH COAST PLAZA VIP PASSPORT: Receive a complimentary VIP Passport with value premiums and special offers at South Coast Plaza boutiques, department s

3333 Bristol St

714-435-2000 or 800-728-8888

Costa Mesa

Anaheim/Orange County
Golden Corral Buffet & Grill

Buffet

$$

10% Off Entire Check *Not Valid for Online Ordering

7702 W US-192

407-390-9615

Disney ®/Kissimee Area

Orlando
Golden Corral Buffet & Grill

Buffet

$$

10% Off Entire Check *Not Valid for Online Ordering

6077 W Irlo Bronson Memorial Hwy

321-402-0290

Disney ®/Kissimee Area

Orlando
Capone's Dinner & Show

American

$$

Buy One Get One Free *RESERVATIONS ARE HIGHLY RECOMMENDED

4740 W HWY 192

800-220-8428

Disney®/Kissimee Area

Orlando
Boggy Bottom Barbecue

BBQ

$$

10% Off Entire Check & Priority Seating

2001 E Southport Rd

407-279-5050

Disney®/Kissimmee Area

Orlando
Bruno's

Italian

$$

20% Off Entire Food Purchase

8556 West HWY 192

407-397-7577

Disney®/Kissimmee Area

Orlando
CiCi's Pizza

Buffet

$

Buy One Buffet Get One Free *Two (2) Large drink purchases required per free buffet

5033-35 W HWY 192

407-390-9001

Disney®/Kissimmee Area

Orlando
CiCi's Pizza

Buffet

$

Buy One Buffet Get One Free *Two (2) Large drink purchases required per free buffet

3815 W Vine St

407-518-5067

Disney®/Kissimmee Area

Orlando
CiCi's Pizza

Buffet

$

Buy One Buffet Get One Free *Two (2) Large drink purchases required per free buffet

7761-63 W HWY 192

407-390-6171

Disney®/Kissimmee Area

Orlando
Hokkaido Chinese & Japanese Buffet

Asian

$$

15% Off Entire Check & Priority Seating

5737 W Irlo Bronson Memorial HWY

407-396-0669

Disney®/Kissimmee Area

Orlando
India Palace

Indian

$$

20% Off Entire Food Purchase

8530 Palm Pkwy

407-238-2322

Disney®/Kissimmee Area

Orlando
Medieval Times Dinner & Tournament

Dinner Show

$$$

25% off Adult Admission *Use/Mention promo code: VIPDINE4LESS *Reservations Required
20% off Child (3-12) Admission *Use/Mention promo code: VIPDINE4LESS *Reservations Required

4510 W Vine St

888-WE-JOUST (888-935-6878)

Disney®/Kissimmee Area

Orlando
Menchies - Rolling Oaks

Dessert

$

8130 HWY 192
Rolling Oaks Commons

407-964-1627

Disney®/Kissimmee Area

Orlando
Rosie's Smokin' Hot Bar-B-Que

BBQ

$$

20% Off Entire Check *Valid for Dine-in, Take Away or Delivery *$1.99 Delivery fee applies for delivery orders *Excludes Alcohol

4838 W Highway 192

407-507-2655

Disney®/Kissimmee Area

Orlando
Taste of Punjab

Indian

$$

20% Off Entire Food Purchase *$40 Minimum Spend

4980 W HWY 192

407-507-3900

Disney®/Kissimmee Area

Orlando
The Original Anthony's Pizzeria & Italian Restaurant™

Italian

$$

20% Off Entire Check *Valid for Dine-in, Take Away or Delivery *$1.99 Delivery fee applies for delivery orders *Excludes Alcohol

4838 W Highway 192

407-507-2655

Disney®/Kissimmee Area

Orlando
Villaggio Restaurant

Brazilian

$$$

15% Off Entire Check & Priority Seating

3151 Pantanal Ln
Magic Village Resort

321-945-6321

Disney®/Kissimmee Area

Orlando
Wildside Bar & Grill

BBQ

$$

7725 W HWY 192

407-396-1166

Disney®/Kissimmee Area

Orlando
Black Fire Bull Brazilian Steakhouse

Brazilian

$$$

20% Off Entire Food Purchase

8594 Palm Parkway

407-477-7771

Disney®/Lake Buena Vista Area

Orlando
China 3

Chinese

$$

20% Off Entire Check *Delivery available - $4.00 Fee

11981 S Apopka Vineland Rd

407-465-0788

Disney®/Lake Buena Vista Area

Orlando
CiCi's Pizza

Buffet

$

Buy One Buffet Get One Free *Two (2) Large drink purchases required per free buffet

13605 S Apopka Vineland Rd

407-239-4450

Disney®/Lake Buena Vista Area

Orlando
CiCi's Pizza

Buffet

$

Buy One Buffet Get One Free *Two (2) Large drink purchases required per free buffet

8586 Palm Pkwy

407-238-7711

Disney®/Lake Buena Vista Area

Orlando
El Patron

Mexican

$$

20% Off Entire Food Purchase

12167 S Apopka Vineland Rd

407-238-5300

Disney®/Lake Buena Vista Area

Orlando
Golden Corral Buffet & Grill

Buffet

$$

10% Off Entire Check *Not Valid for Online Ordering

8707 Vineland Ave

407-938-9500

Disney®/Lake Buena Vista Area

Orlando
Havana's Café

Cuban

$$

20% Off Entire Food Purchase *Dine In Only

8544 Palm Pkwy

407-238-5333

Disney®/Lake Buena Vista Area

Orlando
Hokkaido Chinese & Japanese Buffet

Asian

$$

15% Off Entire Check & Priority Seating

12173 S Apopka Vineland Rd

407-778-5188

Disney®/Lake Buena Vista Area

Orlando
ORLANDO VINELAND PREMIUM OUTLETS®

Shopping

$$

Complimentary Destination Savings Passport ($100's in savings). *To Redeem, Go to Venue profile page, pull up or print your Boarding Pass. *MUST present Boarding Pass courtesy of Travelhouse of America to Guest Services.


8200 Vineland Ave

407-238-7787

Disney®/Lake Buena Vista Area

Orlando
PUMA

Shopping

$$

$10 Off Purchase of $50 or More In-store: Coupon Code: 57_SHOP

PUMA Outlet at the Orlando Vineland Premium Outlets
8200 Vineland Ave

407-239-6211

Disney®/Lake Buena Vista Area

Orlando
Battery Gardens Restaurant

American

$$$

1 Battery Park

212-809-5508

Downtown

New York
Merchants River House

American

$$

15% Off Entire Check
*$100 Minimum Spend

375 South End Avenue

212-432-1451

Downtown

New York
New York City Urban Adventures - Hamilton Happy Hour

Activity

$$

20% Off All NYC Tours
*Promo Code for Online Bookings: DINE4LESS

Entrance to Trinity Church
75 Broadway

347-878-8444

Downtown

New York
New York City Urban Adventures - Tenements, Tales, and Tastes

Activity

$$$

20% Off All NYC Tours
*Promo Code for Online Bookings: DINE4LESS

The Jacob Mould Fountain at City Hall Park
43 Park Row

347-878-8444

Downtown

New York
New York City Urban Adventures - Total New York City Tour: Tenements, Midtown & Craft Cocktails

Activity

$$$

20% Off All NYC Tours
*Promo Code for Online Bookings: DINE4LESS

The Jacob Mould Fountain at City Hall Park
43 Park Row

347-878-8444

Downtown

New York
Salaam Bombay

Indian

$$

319 Greenwich Street

212-226-9400

Downtown

New York
Thalassa

Greek

$$$

179 Franklin Street

212-941-7661

Downtown

New York
Hash House A Go Go

Comfort Food

$$

25% Off Entire Food Purchase
*$50 Minimum Spend

1 South Main St
Plaza Hotel

702-384-4646

Downtown / North Strip

Las Vegas
Macy's

Shopping

$$

Macy's 10% OFF Entire Purchase of Eligible Merchandise *Valid for in-store purchases only at select locations *Printable Coupon Required - Promo code: ​"GD93KS"

750 W 7th St

213-628-9311

Downtown Los Angeles

Anaheim/Orange County
Ember

American

$$

20% Off Entire Food Purchase

42 W Central Blvd

407-227-5565

Downtown/East Orlando

Orlando
McDonald's

American

$

15% Off Entire Check *Minimum Purchase of One (1) Extra Value Meal *Not Valid on Dollar Menu Items

2504 S Orange Ave

407-859-7123

Downtown/East Orlando

Orlando
LAS VEGAS NORTH PREMIUM OUTLETS®

Shopping

$$

Complimentary Destination Savings Passport ($100's in savings). *To Redeem, Go to Venue profile page, pull up or print your Boarding Pass. *MUST present Boarding Pass courtesy of Travelhouse of America to Guest Services.

875 S Grand Central Pkwy

702-474-7500

Downtown/North of Strip

Las Vegas
PUMA

Shopping

$$

$10 Off Purchase of $50 or More
*In-store: Coupon Code: 57_SHOP

PUMA Outlet at Las Vegas North Premium Outlets
755 S Grand Central Pkwy

702-366-9921

Downtown/North Strip

Las Vegas
Ferraro's

Italian

$$$

4480 Paradise Rd

702-364-5300

East of Strip

Las Vegas
Johnny Rockets

American

$$

4480 Paradise Rd

702-932-2387

East of Strip

Las Vegas
Bait & Hook

Seafood

$$

231 2nd Ave

212-260-8015

East Village

New York
Cacio E Vino

Italian

$$

80 2nd Ave

212-228-3269

East Village

New York
Cafe Mocha

American

$$

116 2nd Ave

212-253-1046

East Village

New York
Coopers Craft & Kitchen

American

$$

87 2nd Ave

646-606-2384

East Village

New York
Eleven B

Italian

$$

174 Avenue B

212-388-9811

East Village

New York
Essex

American

$$

120 Essex St

212-533-9616

East Village

New York
Local 92 Hummus Bar - Kitchen

Mediterranean

$$

20% Off Entire Check
*Not to include Happy Hour or Pre-Fixed Menus

92 2nd Ave

212-432-2232

East Village

New York
New York City Urban Adventures - New York Craft Cocktail Tour

Activity

$$$

20% Off All NYC Tours
*Promo Code for Online Bookings: DINE4LESS

Corner of Avenue A and St. Mark's Place @ Tompkins Square Park Entrance to Entrance
Meet @ park side of the intersection (east side)

347-878-8444

East Village

New York
Oda House

Georgian

$$

76 Avenue B

212-353-3838

East Village

New York
Pangea

Italian

$$

20% Off Food Only
*18% Gratuity will be added to check prior to discount
*Not to include Happy Hour, In-House Promotions or Pre-Fixed Menus

178 2nd Ave

212-995-0900

East Village

New York
THE MILLS AT JERSEY GARDENS

Shopping

$$

Complimentary Destination Savings Passport ($100's in savings). *To Redeem, Go to Venue profile page, pull up or print your Boarding Pass. *MUST present Boarding Pass courtesy of Travelhouse of America to Guest Services.

651 Kapkowski Rd

908-354-5900

Elizabeth

New York
Sawgrass Recreation Park

Activity

$$

$4 Off Adult General Admission *Use Promo Code "D4LC" for Online Purchases *GENERAL ADMISSION Includes 30 Minute Airboat Eco Adventure and all 3 Exhibit Areas
$2 Off Child's General Admission *Use Promo Code "D4LC" for Online Purchases *GENERAL ADMISSION Includes 30 Minute Airboat Eco Adventure and all 3 Exhibit Areas

1006 US-27
May Not Show On GPS. Call for Directional Assistance

954-389-0202

Everglades Area

Orlando
Cowgirl Sea-Horse

Tex-Mex

$$

15% Off Entire Check & Priority Seating

259 Front St

212-608-7873

Financial District

New York
Las Vegas Monorail

Transportation

$

20% Off Multi-Day Unlimited Ride Monorail Passes
*Show card at Monorail Ticket Offices or use Promo Code "D4LESS" at eKiosk or online
*Applies to Debit/Credit card purchase only

Paradise Rd

702-699-8200

Flamingo & Caesars Palace Station

Las Vegas
SAWGRASS MILLS® & THE COLONNADE OUTLETS

Shopping

$$

Complimentary Destination Savings Passport ($100's in savings). *To Redeem, Go to Venue profile page, pull up or print your Boarding Pass. *MUST present Boarding Pass courtesy of Travelhouse of America to Guest Services.

1800 Sawgrass Mills Cir
at SAWGRASS MILLS®

954-846-2300

Ft Lauderdale Area

Orlando
SAWGRASS MILLS® & THE COLONNADE OUTLETS

Shopping

$$

Complimentary Destination Savings Passport ($100's in savings). *To Redeem, Go to Venue profile page, pull up or print your Boarding Pass. *MUST present Boarding Pass courtesy of Travelhouse of America to Guest Services.

12801 W Sunrise Blvd

954-846-2350

Ft Lauderdale Area

Orlando
Oggi's Sports | Brewhouse | Pizza

American

$$

2595 Chapman Ave

714-526-4447

Fullerton

Anaheim/Orange County
CiCi's Pizza

Buffet

$

Buy One Buffet Get One Free *Two (2) Large drink purchases required per free buffet

3246 SW 35th Blvd

352-692-1260

Gainesville

Orlando
Oggi's Sports | Brewhouse | Pizza

American

$$

12362 Chapman Ave

714-534-3599

Garden Grove

Anaheim/Orange County
Las Vegas Monorail

Transportation

$

20% Off Multi-Day Unlimited Ride Monorail Passes
*Show card at Monorail Ticket Offices or use Promo Code "D4LESS" at eKiosk or online
*Applies to Debit/Credit card purchase only

3535 S Las Vegas Blvd

702-699-8200

Harrah's & The LINQ Station

Las Vegas
Hash House A Go Go

Comfort Food

$$

25% Off Entire Food Purchase
*$50 Minimum Spend

555 North Stephanie St

702-898-4646

Henderson

Las Vegas
Macy's

Shopping

$$

Macy's 10% OFF Entire Purchase of Eligible Merchandise *Printable Coupon Required - Promo code: ​"GD93KS"

151 West 34th St

212-695-4400

Herald Square

New York
iCafé de Paris

Café / Creperie

$

15% Off Entire Check & Priority Seating

8465 International Dr

407-203-3000

ICON Park™

Orlando
Sugar Factory

Burgers, Ice Cream, Candy Store

$$

15% Off Entire Check & Priority Reservations
15% Off Merchandise

8371 International Dr
#80

407-270-7082

ICON Park™

Orlando
The Wheel at ICON Park

Activity

$

One Free Digital Photo per Family *Valid with any paid flight *Must be redeemed at photo counter on the same day as your flight

8375 International Dr

407-601-7907

ICON Park™

Orlando
America's Escape Game

Activity

$$

$5.00 Off Per Person *Use promo code D4LC2016 when booking online

8723 International Dr
Suite 115

407-412-5585

International Drive Area

Orlando
Blue Martini

American

$$

50% off Each Entree *Excludes Bottles (Alcohol) or Food Items Under $16

9101 International Dr
at Point Orlando

407-447-BLUE

International Drive Area

Orlando
Boi Brazil Churrascaria

Brazilian

$$

20% Off Food Only *Not Valid on Major Holidays

5668 International Dr

407-354-0260

International Drive Area

Orlando
Boteco Restaurant

Brazilian

$$

20% Off Food Only *Excludes Alcohol

5135 International Dr

407-363-7730

International Drive Area

Orlando
Cafe 34 Istanbul

Turkish

$$

8255 International Dr

407-601-7712

International Drive Area

Orlando
Cafe Matisse at The Rosen Plaza Hotel

American

$$

25% Off Entire Food Purchase *Complimentary Valet Parking *18% Service Charge Added on Full Retail Value

9700 International Dr

407-996-3899

International Drive Area

Orlando
Cafe Mineiro Brazilian Steakhouse

Brazilian

$$$

15% Off Entire Check & Priority Seating

6432 International Dr

407-248-2932

International Drive Area

Orlando
Camila's - Orlando

Brazilian

$$

10% Off Food Only & Priority Seating

5458 International Dr

407-354-2507

International Drive Area

Orlando
CiCi's Pizza

Buffet

$

Buy One Buffet Get One Free *Two (2) Large drink purchases required per free buffet

8540 International Dr

407-363-5559

International Drive Area

Orlando
CiCi's Pizza

Buffet

$

Buy One Buffet Get One Free *Two (2) Large drink purchases required per free buffet

7437 International Dr

407-226-9822

International Drive Area

Orlando
CiCi's Pizza

Buffet

$

Buy One Buffet Get One Free *Two (2) Large drink purchases required per free buffet

11701 S International Dr

407-778-4900

International Drive Area

Orlando
Giordano's

Pizza

$$

20% Off Entire Food Purchase

6203 W Sand Lake Rd

407-377-0020

International Drive Area

Orlando
Golden Corral Buffet & Grill

Buffet

$$

10% Off Entire Check *Not Valid for Online Ordering

8032 International Dr

407-352-6066

International Drive Area

Orlando
Golden Corral Buffet & Grill

Buffet

$$

10% Off Entire Check *Not Valid for Online Ordering

11701 International Dr

407-778-4844

International Drive Area

Orlando
Hash House A Go Go

American

$$

25% Off Entire Food Purchase *$50 Minimum Spend

5350 International Dr

407-370-4646

International Drive Area

Orlando
Hogan's Beach Shop Orlando

Shopping

$$

15% Off Entire Purchase (Only 10% Off Replica Title Belts)

7679 International Dr

407-647-7457

International Drive Area

Orlando
Jaber Especialidades Árabes

Mediterranean

$$

15% Off Entire Check & Priority Seating

5532 International Dr

407-226-5979

International Drive Area

Orlando
Jack's Place at The Rosen Plaza Hotel

SteakHouse

$$$

20% Off Entire Food Purchase

9700 International Drive

407-996-9700

International Drive Area

Orlando
Johnny Rockets

American

$$

20% Off Entire Check *$30 Min Spend *Gift Cards Cannot Be Used In Conjunction With This Offer

9101 International Dr
at Point Orlando

407-903-0762

International Drive Area

Orlando
Kingdom Açaí

Dessert

$$

5628 International Dr

407-601-3879

International Drive Area

Orlando
Kings Pizza - New York Style

Pizza

$$

15% Entire Check and Priority Seating OR take advantage the promotional lunch specials ALL DAY

6550 International Dr

407-801-5383

International Drive Area

Orlando
Macy's

Shopping

$$

Macy's 10% OFF Entire Purchase of Eligible Merchandise *Printable Coupon Required - Promo code: ​"GD93KS"

4298 Millenia Bvld
at Millenia Mall

407-264-2300

International Drive Area

Orlando
McDonald's

American

$

15% Off Entire Check *Minimum Purchase of One (1) Extra Value Meal *Not Valid on Dollar Menu Items

5401 Altamira Dr

407-859-7123

International Drive Area

Orlando
McDonald's

American

$

15% Off Entire Check *Minimum Purchase of One (1) Extra Value Meal *Not Valid on Dollar Menu Items

6875 W Sand Lake Rd

407-859-7123

International Drive Area

Orlando
ORLANDO INTERNATIONAL PREMIUM OUTLETS®

Shopping

$$

Complimentary Destination Savings Passport ($100's in savings). *To Redeem, Go to Venue profile page, pull up or print your Boarding Pass. *MUST present Boarding Pass courtesy of Travelhouse of America to Guest Services.

4951 International Dr

407-352-9600

International Drive Area

Orlando
PUMA

Shopping

$$

$10 Off Purchase of $50 or More In-store: Coupon Code: 57_SHOP

PUMA Outlet at the Orlando International Premium Outlets
4977 International Dr

407-351-9721

International Drive Area

Orlando
Ripley's Believe It or Not! Orlando Odditorium

Activity

$

$2.00 Off Adult Admission Per Person
$1.00 Off Child Admission Per Person

8201 International Dr

407-363-4418

International Drive Area

Orlando
Shiraz Grill

Mediterranean

$$

6427 Westwood Blvd

407-284-1273

International Drive Area

Orlando
Shogun Japanese Steak House

Japanese

$$

6327 International Dr

407-352-1607

International Drive Area

Orlando
Taj Mahal

Indian

$$$

8554 International Dr

407-248-6565

International Drive Area

Orlando
Titanic: The Artifact Exhibition - Orlando

Activity

$$

7324 International Dr

407-248-1166

International Drive Area

Orlando
Village Inn Restaurant

American

$

10% Off Entire Check and Priority Seating

6275 Westwood Blvd

407-352-1997

International Drive Area

Orlando
Whirly Dome

Activity

$$

Whirly Ball - 20% Off Per Person
Laser Tag - 20% Off Per Person F1 Race Car Experience
F1 Race Car Experience - 20% Off Per Person

6464 International Dr

407-212-3030

International Drive Area

Orlando
Whirly Dome - Bloodhound Brew

American

$

20% Off Entire Food Purchase
20% Off Premium Attractions

6464 International Dr.

407-212-3030

International Drive Area

Orlando
'39 Poolside Bar & Grill at The Rosen Plaza Hotel

American

$$

25% Off Entire Food Purchase
*Complimentary Valet Parking
*Live Musical Acts Performing from 11:00am-3:00pm
*Offers are extended to Lounge when restaurant is closed
*18% Service Charge Added on Full Retail Value

9700 International Dr

407-996-3899

International Drive Area

Orlando
IHOP Restaurant

American

$$

10% off food only from 8am to 12 pm
15% off food only from 12 pm to 8pm
20% off food only from 8pm to 8am

18542 MacArthur Blvd

949-474-4467

Irvine

Anaheim/Orange County
Macy's

Shopping

$$

Macy's 10% OFF Entire Purchase of Eligible Merchandise *Valid for in-store purchases only at select locations *Printable Coupon Required - Promo code: ​"GD93KS"

93 Fortune Drive
Irvine Spectrum Center

949-341-9111

Irvine

Anaheim/Orange County
Taverna Yamas

Greek

$$

9753 Deer Lake Ct

904-854-0426

Jacksonville

Orlando
John's Pizzeria

Pizza

$$

87 Sussex St.

201-433-4411

Jersey City

New York
Eva's - A Caribbean Kitchen

Caribbean

$$

31732 S Pacific Coast Hwy

949-499-6311

Laguna Beach

Anaheim/Orange County
Las Vegas ATV Tours

Activity

$$$

6845 Speedway Blvd
Complimentary Hotel Pick-Up

702-750-9751

Las Vegas & Surrounding Area

Las Vegas
Grills Riverside

Seafood

$$

10% Off Food Only *Maximum 6 People Per Table

6075 N US 1

321-242-8999

Melbourne

Orlando
Las Vegas Monorail

Transportation

$

20% Off Multi-Day Unlimited Ride Monorail Passes
*Show card at Monorail Ticket Offices or use Promo Code "D4LESS" at eKiosk or online
*Applies to Debit/Credit card purchase only

3799 S Las Vegas Blvd

702-699-8200

MGM Grand Station

Las Vegas
CiCi's Pizza

Buffet

$

Buy One Buffet Get One Free *Two (2) Large drink purchases required per free buffet

7572 SW 117th Ave

305-274-0530

Miami

Orlando
CiCi's Pizza

Buffet

$

Buy One Buffet Get One Free *Two (2) Large drink purchases required per free buffet

9609 W Flagler St

786-558-8086

Miami

Orlando
DADELAND MALL

Shopping

$$

Complimentary Destination Savings Passport ($100's in savings). *To Redeem, Go to Venue profile page, pull up or print your Boarding Pass. *MUST present Boarding Pass courtesy of Travelhouse of America to Guest Services.

7535 N Kendall Dr

305-665-6226

Miami

Orlando
Dolphin Mall

Shopping

$$

Complimentary Savings Book with over $500 dollar in savings throughout Dolphin Mall

11401 NW 12th St

305-365-7446

Miami

Orlando
Macy's

Shopping

$$

Macy's 10% OFF Entire Purchase of Eligible Merchandise *Printable Coupon Required - Promo code: ​"GD93KS"

7303 S.W. 88 St
at Dadeland Mall

305-662-3400

Miami

Orlando
Bourbon Street Bar & Grille

Cajun

$$

346 W 46th St

212-245- 2030

Midtown

New York
Ceci Italian Cuisine

Italian

$$

15% Off Entire Check
*Cannot be used on Special Menus (Prefix Dinners or Express Lunches)

46 W 46th St

212-307-5484

Midtown

New York
Ethos Gallery 51

Greek

$$$

905 1st Ave

212-888-4060

Midtown

New York
Forcella

Italian

$$

377 Park Ave S

212-448-1116

Midtown

New York
Hurley's Saloon

American

$$

232 West 48th Street

212-765-8981

Midtown

New York
John's Pizzeria

Pizza

$$

260 W 44th St

212-391-7560

Midtown

New York
Madame Tussauds - NYC

Activity

$$

20% Off Admission & Merchandise
*Not Valid for Online Purchases

234 W 42nd St

866-841-3505

Midtown

New York
New York City Urban Adventures - Midtown Sights & Bites Food Tour

Activity

$$$

20% Off All NYC Tours
*Promo Code for Online Bookings: DINE4LESS

The clock @ center of main concourse at Grand Central Terminal
89 East 42nd St

347-878-8444

Midtown

New York
Paul's on Time Square

Italian

$$

136 W 42nd St

212-840-9600

Midtown

New York
Playwrite Tavern

Irish

$

202 W 49th St

212-262-9229

Midtown

New York
Ripley's Believe it or Not! - NYC

Activity

$

20% Off Admission
*Not Valid for Online Purchases

234 W 42nd St

212-398-3133

Midtown

New York
St. Pat's Bar

Irish

$$

22 W 46th St

212-391-1111

Midtown

New York
The Playwright Irish Pub

American

$$

20% Off Entire Food Purchase

27 W 35th St

(212) 268-8868

Midtown

New York
Uncle Paul's Pizza

Pizza

$$

70 Vanderbilt Ave

212-922-1200

Midtown

New York
New York City Urban Adventures - Private New York: Brewery, Winery & Distillery Tour

Activity

$$$$

20% Off All NYC Tours
*Promo Code for Online Bookings: DINE4LESS

Any NYC Address Pick Up
Your Selected Drop-off Point

347-878-8444

New York City

New York
Macy's

Shopping

$$

Macy's 10% OFF Entire Purchase of Eligible Merchandise *Valid for in-store purchases only at select locations *Printable Coupon Required - Promo code: ​"GD93KS"

101 Newport Center Dr
Fashion Island

949-640-8333

Newport Beach

Anaheim/Orange County
Old Town

Shopping

$

Complimentary Savings Book (Over $300 Value) *Present your card or printed voucher at Sweet Dreams Cafe to receive Savings Book

5770 W HWY 192

407-396-4888

Old Town

Orlando
Old Town - Ferris Wheel

Activity

$

$1.00 Off Ferris Wheel Per Person *Ferris Wheel tickets are available at the Old Town Ticket Center located on Trophy Row; a block away from the main stage

5770 W HWY 192

407-396-4888

Old Town

Orlando
Della Sano

American

$$

25% Off Entire Subtotal of $25 or more. Use Promo Code D4LS

44 Milton Ave
Suite 143

706-450-9900

Online Redemption

Anaheim/Orange County, Orlando, Las Vegas, New York
ONTARIO MILLS®

Shopping

$$

Complimentary Destination Savings Passport ($100's in savings). *To Redeem, Go to Venue profile page, pull up or print your Boarding Pass. *MUST present Boarding Pass courtesy of Travelhouse of America to Guest Services.

1 Mills Cir

909-484-8300

Ontario

Anaheim/Orange County
Dave & Buster's

American

$$

20% Off Food Only *20% Off Table Bill. Valid for food and non-alcoholic beverages only.  Not valid on power cards and happy hour items.t this time

20 City Blvd West

714-769-1515

Orange

Anaheim/Orange County
THE OUTLETS AT ORANGE

Shopping

$$

Complimentary Destination Savings Passport ($100's in savings). *To Redeem, Go to Venue profile page, pull up or print your Boarding Pass. *MUST present Boarding Pass courtesy of Travelhouse of America to Guest Services.

20 City Blvd W

714-769-4001

Orange

Anaheim/Orange County
Eagle Creek Golf Club

Activity

$$

50% Off Club Rentals *Call for Availability and to Book Tee Times
$10.00 Off Any Greens Fees *Call for Availability and to Book Tee Times

10350 Emerson Lake Blvd

407-273-4653

Orlando Airport Area

Orlando
McDonald's

American

$

15% Off Entire Check *Minimum Purchase of One (1) Extra Value Meal *Not Valid on Dollar Menu Items

5685 S Semoran Blvd

407-859-7123

Orlando Airport Area

Orlando
McDonald's

American

$

15% Off Entire Check *Minimum Purchase of One (1) Extra Value Meal *Not Valid on Dollar Menu Items

3839 S Orange Blossom Trail

407-859-7123

Orlando Airport Area

Orlando
McDonald's

American

$

15% Off Entire Check *Minimum Purchase of One (1) Extra Value Meal *Not Valid on Dollar Menu Items

7055 Narcoossee Rd

407-859-7123

Orlando Airport Area

Orlando
McDonald's

American

$

15% Off Entire Check *Minimum Purchase of One (1) Extra Value Meal *Not Valid on Dollar Menu Items

8060 S Orange Ave

407-859-7123

Orlando Airport Area

Orlando
McDonald's

American

$

15% Off Entire Check *Minimum Purchase of One (1) Extra Value Meal *Not Valid on Dollar Menu Items

4066 S Semoran Blvd

407-859-7123

Orlando Airport Area

Orlando
McDonald's

American

$

15% Off Entire Check *Minimum Purchase of One (1) Extra Value Meal *Not Valid on Dollar Menu Items

8175 S John Young Pkwy

407-218-4199

Orlando Airport Area

Orlando
McDonald's

American

$

15% Off Entire Check *Minimum Purchase of One (1) Extra Value Meal *Not Valid on Dollar Menu Items

5175 S Conway Rd

407-859-7123

Orlando Airport Area

Orlando
McDonald's

American

$

15% Off Entire Check *Minimum Purchase of One (1) Extra Value Meal *Not Valid on Dollar Menu Items

5890 S Orange Blossom Trail

407-859-7123

Orlando Airport Area

Orlando
McDonald's

American

$

15% Off Entire Check *Minimum Purchase of One (1) Extra Value Meal *Not Valid on Dollar Menu Items

3713 McCoy Rd

407-859-7123

Orlando Airport Area

Orlando
Texas Roadhouse

SteakHouse

$$

6372 S Semoran Blvd

407-852-9104

Orlando Airport Area

Orlando
The Belfry Restaurant at Eagle Creek Golf Club

American

$$

10350 Emerson Lake Blvd

407-273-4653

Orlando Airport Area

Orlando
THE FLORIDA MALL®

Shopping

$$

Complimentary Destination Savings Passport ($100's in savings). *To Redeem, Go to Venue profile page, pull up or print your Boarding Pass. *MUST present Boarding Pass courtesy of Travelhouse of America to Guest Services.

8001 S Orange Blossom Tr

407-851-6255

Orlando Airport Area

Orlando
Desert Hills Premium Outlets®

Shopping

$$

Complimentary Destination Savings Passport ($100's in savings). *To Redeem, Go to Venue profile page, pull up or print your Boarding Pass. *MUST present Boarding Pass courtesy of Travelhouse of America to Guest Services.

48400 Seminole Dr

951-849-6641

Palm Desert

Anaheim/Orange County
CiCi's Pizza

Buffet

$

Buy One Buffet Get One Free *Two (2) Large drink purchases required per free buffet

3189 Parkway
Unit B

865-366-1616

Pigeon Forge

Orlando
Grills Seafood & Deck Bar

Seafood

$$

10% Off Food Only *Maximum 6 People Per Table

505 Glen Cheek Dr

321-868-2226

Port Canaveral

Orlando
Rusty's Seafood and Oyster Bar

Seafood

$$

628 Glen Cheek Dr

321-783-2033

Port Canaveral

Orlando
Fashion Outlets of Las Vegas

Shopping

$$

Complimentary Welcome Packet Including: Fashion Outlets Mall Directory Fashion Outlets Savings Card - (Over $800 in added discounts & special offers) Fashion Outlets Free Logo Gift
*Present your VIP Dine 4Less Card or VIP Shop & Dine 4Less Card to Guest Services staff at the Customer Service Center in the food court

32100 S Las Vegas Blvd

702-874-1400

Primm, NV

Las Vegas
IHOP Restaurant

American

$$

10% off food only from 8am to 12 pm
15% off food only from 12 pm to 8pm
20% off food only from 8pm to 8am

100 W Primm Blvd
Whiskey Pete's

702-679-6577

Primm, NV

Anaheim/Orange County, Las Vegas
Farrel's Ice Cream Parlour

American

$$

10742 Foothill Blvd
Terra Vista Town Center

909-989-8777

Rancho Cucamonga

Anaheim/Orange County
Farrel's Ice Cream Parlour

American

$$

3610 Park Sierra Dr

951-351-1200

Riverside

Anaheim/Orange County
Farrel's Ice Cream Parlour

American

$$

1625 Watt Ave

916-972-8000

Sacramento

Anaheim/Orange County
Las Vegas Monorail

Transportation

$

20% Off Multi-Day Unlimited Ride Monorail Passes
*Show card at Monorail Ticket Offices or use Promo Code "D4LESS" at eKiosk or online
*Applies to Debit/Credit card purchase only

2535 S Las Vegas Blvd

702-699-8200

SAHARA Las Vegas Station

Las Vegas
Macy's

Shopping

$$

Macy's 10% OFF Entire Purchase of Eligible Merchandise *Valid for in-store purchases only at select locations *Printable Coupon Required - Promo code: ​"GD93KS"

2850 North Main Street
Santa Ana Westfield MainPlace

714-547-7211

Santa Ana

Anaheim/Orange County
Farrel's Ice Cream Parlour

American

$$

21516 Golden Triangle Road

651-253-4386

Santa Clarita

Anaheim/Orange County
CiCi's Pizza

Buffet

$

Buy One Buffet Get One Free *Two (2) Large drink purchases required per free buffet

1811 Parkway
Ste 105

865-774-6696

Sevierville

Orlando
Hawks Nest Restaurant & Bar at RedTail Golf Club

American

$$

26026 Member Lane

352-383-2700

Sorrento

Orlando
RedTail Golf Club

Activity

$$

$5.00 Off AM Rack Rate Greens Fees *Call for Availability and to Book Tee Times
$10.00 Off Club Rentals per Tee Time Reserved
10% Off Balls & Gloves with Paid Club Rentals

26026 Member Lane

352-383-2700

Sorrento

Orlando
McDonald's

American

$

15% Off Entire Check *Minimum Purchase of One (1) Extra Value Meal *Not Valid on Dollar Menu Items

317 E Hinson Ave

407-859-7123

South Clermont / HWY 27 Area

Orlando
McDonald's

American

$

15% Off Entire Check *Minimum Purchase of One (1) Extra Value Meal *Not Valid on Dollar Menu Items

44400 US Hwy 27

407-859-7123

South Clermont / HWY 27 Area

Orlando
Gator's Dockside

American

$$

601 Cagan Park Ave

352-536-1174

South Clermont/HWY 27 Area

Orlando
Kings Ridge Golf Club

Activity

$$

$4.00 Off AM Greens Fees Monday - Thursday *Call for Availability and to Book Tee Times
$2.00 Off PM Greens Fees Monday - Thursday *Call for Availability and to Book Tee Times
$2.00 Off All Greens Fees Friday - Sunday *Call for Availability and to Book Tee Times
$10.00 Off Club Rentals per 18 Holes Played *Call for Availability and to Book Tee Times

1950 Kings Ridge Blvd

352-242-4653

South Clermont/HWY 27 Area

Orlando
Orlando Balloon Rides

Activity

$$$$

Adult Hot Air Balloon Ride - $10 Off Per Flight *Mention Promo Code Play15
Extra Paying Child Hot Air Balloon Ride - $10 off Per Flight *Mention Promo Code Play15

5010 US-27
at Showcase of Citrus

407-894-5040

South Clermont/HWY 27 Area

Orlando
Sarah's Greek Cuisine

Greek

$

20% Off Entire Food Purchase *Dine In Only

16640 Cagan Crossings Blvd

352-404-8031

South Clermont/HWY 27 Area

Orlando
Showcase of Citrus - 4 X 4 Monster Truck Tours

Activity

$

25% Off Monster Truck Swamp Tours *Reservations Required

5010 US Hwy 27

352-394-4377

South Clermont/HWY 27 Area

Orlando
Showcase of Citrus - Country Store

Shopping

$

FREE Cup of Animal Feed Souvenir Cup w/ any Retail Purchase $18 or More

5010 US Hwy 27

352-394-4377

South Clermont/HWY 27 Area

Orlando
Showcase of Citrus - Gem Mine

Activity

$

10% Off Mother Load and Emerald Strike & Free Souvenir Mining Bucket

5010 US Hwy 27

352-394-4377

South Clermont/HWY 27 Area

Orlando
Showcase of Citrus - Wine Cellar

Winery

$

FREE Souvenir Wine Bottle Opener w/ Wine Bottle Purchase OR,
2 FREE Souvenir Wine Glasses w/ Purchase of any Case of Wine (12 bottles)

5010 US Hwy 27

352-394-4377

South Clermont/HWY 27 Area

Orlando
ACQUA at Peck Slip

Italian

$$

15% Off Entire Check and Priority Seating

21 Peck Slip
Water St

212-349-4433

South Street Seaport

New York
Blue Martini

American

$$

50% off Each Entree
*Excludes Botltes(Alcohol) or Food Items Under $16)

6593 S Las Vegas Blvd
Town Square

702-949-2583

South Strip

Las Vegas
Bonanno's

Pizza

$

3555 S Las Vegas Blvd
Flamingo

702-369-4011

South Strip

Las Vegas
Bonanno's

Pizza

$

3799 S Las Vegas Blvd
MGM Grand

702-597-5007

South Strip

Las Vegas
Bonanno's

Pizza

$

3900 S Las Vegas Blvd
Luxor

702-891-0502

South Strip

Las Vegas
Bonanno's

Pizza

$

3950 S Las Vegas Blvd
Mandalay Bay

702-778-6677

South Strip

Las Vegas
Cabo Wabo Cantina

Mexican

$$

20% Off Entire Food or Retail Purchase

3663 S Las Vegas Blvd
Miracle Mile

702-385-CABO

South Strip

Las Vegas
Carmine's

Italian

$$$

20% Off Food Only Sunday - Friday
15% Off Food Only Saturday
*Reservation Highly Suggested

3500 S Las Vegas Blvd

702-473-9700

South Strip

Las Vegas
Charlie Palmer Steak

SteakHouse

$$$$

20% Off Entire Food Purchase
*Excludes Cut-of-the-Week

3960 S Las Vegas Blvd
Four Seasons

702-632-5120

South Strip

Las Vegas
Fashion Show Mall

Shopping

$$

Free Savingsbook ($100's in savings)
*Go to Fashion Show Guest Services or Apothecary at Grand Canal Shoppes

3200 Las Vegas Blvd

702-784-7000

South Strip

Las Vegas
Grand Canal Shoppes

Shopping

$$$

FREE Savingsbook ($100's in savings)
*Go to Fashion Show Guest Services or Apothecary at Grand Canal Shoppes

The Venetian® ǀ The Palazzo®
3377 Las Vegas Blvd S

702-414-4525

South Strip

Las Vegas
Häagen Dazs

Dessert

$

3799 S Las Vegas Blvd
MGM Grand

702-597-0131

South Strip

Las Vegas
Häagen Dazs

Dessert

$

3790 S Las Vegas Blvd
NY NY

702-730-1933

South Strip

Las Vegas
Häagen Dazs

Dessert

$

3200 S Las Vegas Blvd
Fashion Show

702-696-9221

South Strip

Las Vegas
Häagen Dazs

Dessert

$

3799 S Las Vegas Blvd
Star Lane Mall

702-597-0688

South Strip

Las Vegas
Hash House A Go Go

Comfort Food

$$

25% Off Entire Food Purchase
*$50 Minimum Spend

3535 Las Vegas Blvd S
The Linq

702-254-4646

South Strip

Las Vegas
Johnny Rockets

American

$$

3200 S Las Vegas Blvd
Fashion Show

702-784-0107

South Strip

Las Vegas
Johnny Rockets

American

$$

3355 S Las Vegas Blvd
Venetian

702-699-5387

South Strip

Las Vegas
Johnny Rockets

American

$$

3645 S Las Vegas Blvd
Bally's

702-489-9330

South Strip

Las Vegas
Johnny Rockets

American

$$

3850 S Las Vegas Blvd
Excalibur Hotel

702-570-6011

South Strip

Las Vegas
Johnny Rockets

American

$$

3850 S Las Vegas Blvd
Excalibur

702-570-6011

South Strip

Las Vegas
Johnny Rockets

American

$$

3555 S Las Vegas Blvd
Flamingo

702-369-4011

South Strip

Las Vegas
La Salsa Cantina

Mexican

$$

3663 Las Vegas Blvd
Miracle Mile

702-240-6944

South Strip

Las Vegas
LA Subs

American

$$

3555 S Las Vegas Blvd
Flamingo

702-369-4011

South Strip

Las Vegas
LA Subs

American

$$

3900 S Las Vegas Blvd
Luxor

702-891-0501

South Strip

Las Vegas
Lombardi's Romagna Mia

Italian

$$

20% off Entire Food Purchase
*$40 Minimum Spend

3663 S Las Vegas Blvd
Miracle Mile

702-731-1755

South Strip

Las Vegas
Macy's

Shopping

$$

Macy's 10% OFF Entire Purchase of Eligible Merchandise
*Printable Coupon Required - Promo code: ​"GD93KS"

3200 S Las Vegas Blvd
at Fashion Show Mall

702-731-5111

South Strip

Las Vegas
Miracle Mile Shops at Planet Hollywood Resort & Casino

Shopping

$$

Complimentary Miracle Mile Shop.Dine.Save coupon book ($2000 savings value)
*To Receive a FREE Shop.Dine.Save coupon book, simply present a valid VIP Shop & Dine 4Less Card Las Vegas or VIP Dine 4Less Card Las Vegas to staff member at Miracle Mile Shops Customer Service Desk, located near AXIS Theater.

3663 Las Vegas Blvd S
at Customer Service Desk near AXIS Theater

888-800-8284

South Strip

Las Vegas
Nathan's Famous

American

$$

3950 S Las Vegas Blvd
Mandalay Bay

702-778-6677

South Strip

Las Vegas
Nathan's Famous

American

$$

3790 S Las Vegas Blvd
NY NY

702-597-9114

South Strip

Las Vegas
Nathan's Famous

American

$$

3900 S Las Vegas Blvd
Luxor

702-597-3377

South Strip

Las Vegas
Nathan's Famous

American

$$

3200 S Las Vegas Blvd
Fashion Show

702-696-9221

South Strip

Las Vegas
Nathan's Famous

American

$$

3377 S Las Vegas Blvd
Venetian

702-693-6212

South Strip

Las Vegas
Nathan's Famous

American

$$

3645 S Las Vegas Blvd
Bally's

702-731-1667

South Strip

Las Vegas
Nathan's Famous

American

$$

3799 S Las Vegas Blvd
MGM Grand

702-597-0131

South Strip

Las Vegas
Nathan's Famous

American

$$

3790 S Las Vegas Blvd
Monte Carlo

702-597-0206

South Strip

Las Vegas
New York Pizzeria

Pizza

$$

3790 S Las Vegas Blvd
NY NY

702-736-3111

South Strip

Las Vegas
New York Pretzel

American

$

3799 S Las Vegas Blvd
MGM Grand

702-795-0767

South Strip

Las Vegas
New York Pretzel

American

$

3790 S Las Vegas Blvd
NY NY

702-597-0358

South Strip

Las Vegas
New York Pretzel

American

$

3355 S Las Vegas Blvd
Venetian

702-696-9237

South Strip

Las Vegas
New York Pretzel

American

$

3645 S Las Vegas Blvd
Bally's

702-731-5983

South Strip

Las Vegas
Original Chicken Tender

American

$

3799 S Las Vegas Blvd
MGM Grand

702-597-0131

South Strip

Las Vegas
Original Chicken Tender

American

$

3770 S Las Vegas Blvd
Monte Carlo

702-597-0646

South Strip

Las Vegas
Original Chicken Tender

American

$

3900 S Las Vegas Blvd
Luxor

702-262-1201

South Strip

Las Vegas
Pampas

Brazilian

$$$

20% Off Food Only
*$50 Minimum Spend

3663 S Las Vegas Blvd
Miracle Mile

702-737-4748

South Strip

Las Vegas
Pan Asian Express

Asian

$

3950 S Las Vegas Blvd
Mandalay Bay

702-778-6677

South Strip

Las Vegas
Pan Asian Express

Asian

$

3799 S Las Vegas Blvd
MGM Grand

702-597-5002

South Strip

Las Vegas
Pan Asian Express

Asian

$

3645 S Las Vegas Blvd
Bally's

702-891-0942

South Strip

Las Vegas
Pan Asian Express

Asian

$

3555 S Las Vegas Blvd
Flamingo

702-369-4011

South Strip

Las Vegas
PUMA

Shopping

$$

$10 Off Purchase of $50 or More
*In-store: Coupon Code: 57_SHOP

PUMA Outlet at Las Vegas South Premium Outlets
7400 S Las Vegas Blvd

702-897-1100

South Strip

Las Vegas
PUMA

Shopping

$$

$10 Off Purchase of $50 or More
*In-store: Coupon Code: 57_SHOP

PUMA at Fashion Show Mall
3200 S Las Vegas Blvd

702-892-0058

South Strip

Las Vegas
Rick Moonen's RM Seafood

Seafood

$$$$

20% Off Food Only
*Before 6:15pm or from 9pm - 11pm

3930 S Las Vegas Blvd
Mandalay Bay

702-632-9300

South Strip

Las Vegas
San Gennaro Grill

American

$$

3355 S Las Vegas Blvd
Venetian

702-894-9610

South Strip

Las Vegas
SUSHISAMBA

Asian

$$$

20% Off Food Only
*Before 7pm Monday - Friday Only

3327 S Las Vegas Blvd
Palazzo

702-607-0700

South Strip

Las Vegas
Tacos N' Ritas

Mexican

$$

3799 S Las Vegas Blvd
MGM Grand

702-597-0131

South Strip

Las Vegas
Tamba

Indian

$$

25% Off Entire Food Purchase
**$50 Minimum Spend

3743 S Las Vegas Blvd
Hawaiian Marketplace

702-798-7889

South Strip

Las Vegas
Taqueria Cañonita

Mexican

$$

3377 S Las Vegas Blvd
Venetian

702-414-3773

South Strip

Las Vegas
THE FORUM SHOPS AT CAESARS PALACE®

Shopping

$$$

Complimentary Savings Passport ($100's in savings)
*Go to Guest Services or Information Center

3500 Las Vegas Blvd S

702-893-4800

South Strip

Las Vegas
Trattoria Reggiano

Italian

$

3355 S Las Vegas Blvd
Venetian

702-369-2053

South Strip

Las Vegas
Virgil's Real Barbecue

BBQ

$$

20% Off Food Only Sunday - Friday
15% Off Food Only Saturday
*Reservation Highly Suggested

3545 Las Vegas Blvd S

702-389-7400

South Strip

Las Vegas
McDonald's

American

$

15% Off Entire Check *Minimum Purchase of One (1) Extra Value Meal *Not Valid on Dollar Menu Items

6195 W Colonial Dr

407-859-7123

Southwest Orlando Area

Orlando
McDonald's

American

$

15% Off Entire Check *Minimum Purchase of One (1) Extra Value Meal *Not Valid on Dollar Menu Items

1411 S Hiawassee Rd

407-859-7123

Southwest Orlando Area

Orlando
McDonald's

American

$

15% Off Entire Check *Minimum Purchase of One (1) Extra Value Meal *Not Valid on Dollar Menu Items

8101 S John Young Pkwy

407-859-7123

Southwest Orlando Area

Orlando
Marineland Dolphin Adventure

Activity

$$

10% Off Any Program, Experience or Behind the Sea Park Pass *Mention Card for Call-in Bookings

9600 Oceanshore Blvd

904-471-1111

St Augustine Area

Orlando
International Plaza and Bay Street

Shopping

$$$

Complimentary "Passport to Shopping (>$1200 in Savings) TO GET YOUR COMPLIMENTARY "Passport to Shopping": Stop by the International Plaza and Bay Street Concierge Desk and show your VIP Shop & Dine 4Less Card to the Concierge to the Concierge

2223 N Westshore Blvd

213-342-3790

Tampa Area

Orlando
Hurricane Dockside Grill

American

$$

3351 West Burleigh Blvd

352-508-5137

Tavares

Orlando
The Mall at Millenia

Shopping

$$

Currently No Offer at this time

4200 Conroy Road

407-363-3555

The Mall at Millenia

Orlando
Playwright Celtic Pub

Irish

$$

732 8th Ave
(b/w 45th & 46th St)

212-354-8404

Times Square

New York
Macy's

Shopping

$$

Macy's 10% OFF Entire Purchase of Eligible Merchandise *Valid for in-store purchases only at select locations *Printable Coupon Required - Promo code: ​"GD93KS"

170 O'Farrell St

415-397-3333

Union Square

Anaheim/Orange County
Brasileirissímo Express

Brazilian

$

10% Off Entire Check & Priority Seating

5685 Vineland Rd

407-953-7111

Universal Parks®/Dr. Phillips Area

Orlando
Chicken Bites

Brazilian

$

15% Off Entire Check & Priority Seating

2405 S Hiawassee Rd

407-985-4285

Universal Parks®/Dr. Phillips Area

Orlando
Flame Kabob

Mediterranean

$$

20% Off Entire Check *$40 Minimum Spend

7536 Dr Phillips Blvd

407-248-2280

Universal Parks®/Dr. Phillips Area

Orlando
Kim Wu

Chinese

$$

20% Off Entire Food Purchase *Dine In Only *Excludes Lunch Buffet

4904 S Kirkman Rd

407-293-0752

Universal Parks®/Dr. Phillips Area

Orlando
Marco's Pizza

Pizza

$

15% Off Entire Check & Priority Seating *Not Valid with Online Ordering or on Hot Deals

2457 S Hiawassee Rd

407-294-5522

Universal Parks®/Dr. Phillips Area

Orlando
McDonald's

American

$

15% Off Entire Check *Minimum Purchase of One (1) Extra Value Meal *Not Valid on Dollar Menu Items

7344 W Sand Lake Rd

407-859-7123

Universal Parks®/Dr. Phillips Area

Orlando
McDonald's

American

$

15% Off Entire Check *Minimum Purchase of One (1) Extra Value Meal *Not Valid on Dollar Menu Items

8990 Turkey Lake Rd

407-859-7123

Universal Parks®/Dr. Phillips Area

Orlando
McDonald's

American

$

15% Off Entire Check *Minimum Purchase of One (1) Extra Value Meal *Not Valid on Dollar Menu Items

5400 Kirkman Rd

407-859-7123

Universal Parks®/Dr. Phillips Area

Orlando
McDonald's

American

$

15% Off Entire Check *Minimum Purchase of One (1) Extra Value Meal *Not Valid on Dollar Menu Items

2500 S Kirkman Rd

407-859-7123

Universal Parks®/Dr. Phillips Area

Orlando
McDonald's

American

$

15% Off Entire Check *Minimum Purchase of One (1) Extra Value Meal *Not Valid on Dollar Menu Items

2944 S Kirkman Rd

407-859-7123

Universal Parks®/Dr. Phillips Area

Orlando
Mr. Pizza

Pizza

$$

15% Off Entire Check & Priority Seating

5667 Vineland Rd

407-345-5490

Universal Parks®/Dr. Phillips Area

Orlando
Mrs. Potato

Casual

$

10% Off Entire Check & Priority Seating

4550 S Kirkman Rd

407-290-0991

Universal Parks®/Dr. Phillips Area

Orlando
O'Charley's

American

$$

8081 Turkey Lake Rd

407-354-0010

Universal Parks®/Dr. Phillips Area

Orlando
Pie Fection

Pizza

$$

10% Off Entire Check & Priority Seating

3120 S Kirkman Rd

407-523-2200

Universal Parks®/Dr. Phillips Area

Orlando
Steak on Fire

Brazilian

$$

15% off Entire Check & Priority Seating

7541 W Sand Lake Rd
Suite A

407-440-2323

Universal Parks®/Dr. Phillips Area

Orlando
Teak Neighborhood Grill

American

$$

6400 Times Square Ave

407-313-5111

Universal Parks®/Dr. Phillips Area

Orlando
1742 Wine Bar

Italian

$$

1742 2nd Ave

212-427-1010

Upper East Side

New York
Amali Restaurant & Bar

Mediterranean

$$$

115 East 60th Street

212-339-8363

Upper East Side

New York
Pappardella

Italian

$$

316 Columbus Ave

212-595-7996

Upper West Side

New York
CAMARILLO PREMIUM OUTLETS®

Shopping

$$

Complimentary Destination Savings Passport ($100's in savings). *To Redeem, Go to Venue profile page, pull up or print your Boarding Pass. *MUST present Boarding Pass courtesy of Travelhouse of America to Guest Services.

740 E Ventura Blvd

805-445-8520

Ventura

Anaheim/Orange County
Johnny Rockets

American

$$

4300 Meadows Lane
Meadows Mall

702-258-6263

West Las Vegas

Las Vegas
Nathan's Famous

American

$$

4321 W Flamingo Rd
Palms

702-942-7777

West Las Vegas

Las Vegas
Alizé

French

$$$$

4321 W Flamingo Rd
Palms

702-951-7000

West of Strip

Las Vegas
Hash House A Go Go

Comfort Food

$$

25% Off Entire Food Purchase
*$50 Minimum Spend

6800 W Sahara Ave

702-804-4646

West of Strip

Las Vegas
Hornblower Cruises & Events - Jazzy Champagne Brunch Cruise

Cruise Dining

$$$

10% Off Jazzy Champagne Brunch Cruises
*Online Bookings Only Using Promo Code: "D4LC"
*Reservations Required

Pier 40
353 West Street

646-768-8400

West Village

New York
Hornblower Cruises & Events - New York City Lights Dinner Cruise

Cruise Dining

$$$$

10% Off New York City Lights Dinner Cruises
*Online Bookings Only Using Promo Code: "D4LC"
*Reservations Required

Pier 40
353 West Street

646-576-8400

West Village

New York
Tavern on Jane

American

$$

31 8th Ave

212-675-2526

West Village

New York
Las Vegas Monorail

Transportation

$

20% Off Multi-Day Unlimited Ride Monorail Passes
*Show card at Monorail Ticket Offices or use Promo Code "D4LESS" at eKiosk or online
*Applies to Debit/Credit card purchase only

3000 Paradise Rd

702-699-8200

Westgate Station

Las Vegas
New York City Urban Adventures - Williamsburg Craft Beer Crawl

Activity

$$$

20% Off All NYC Tours
*Promo Code for Online Bookings: DINE4LESS

Barcade
388 Union Ave

347-878-8444

Williamsburg

New York
Peterbrook Chocolatier

Dessert

$$

300 S Park Ave

407-644-3200

Winter Park

Orlando
The Grove

Shopping

$$$

15% Off Entire Purchase of Merchandise

121 E Welbourne Ave

407-740-0022

Winter Park

Orlando
Épicerie Boulud World Trade Center

French

$$

10% Off Entire Check & Priority Seating

185 Greenwich St
WTC Oculus

212-595-9605

World Trade Center Oculus

New York