Winter Park Land Company

Print this listing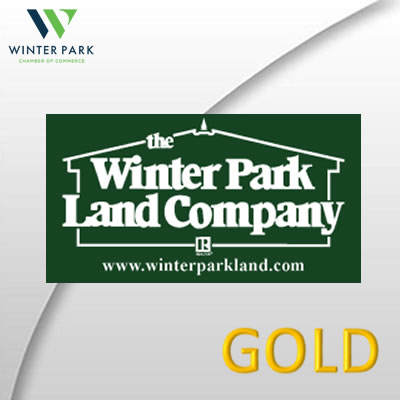 VIP Shop & Dine 4Less Card GOLD Offers:
Complimentary cell phone charger with visit to Winter Park Land Company's office (no purchase nessacary)
20% rebate of selling commission of any new house purchase
Since 1904.......
The Winter Park Land Co. has provided a full range of real estate services, residential and commercial, to Winter Park and Central Florida. The company has been an integral part of the development of our community...with an earned reputation for honest ethical business practices. We believe that this reputation is the major reason for our long term success. Today, we continue that tradition of professional service, and are ready, willing and able to assist you.
If you're buying a property, sign up for My Home Tracker email alerts to get the latest listings immediately. If you're considering selling, use our Neighborhood Values to get a glimpse of the market in your neighborhood. Both tools are accessible from the Buyer or Seller tab on our home page. My Home Tracker is under Buyers tab, then click Resources.
Whether you are new to the market or an experienced investor, we have the expertise, proven track record, and resources to help you achieve your real estate goals.
As is often said, real estate is about location, location, location. We have extensive knowledge of the Central Florida market and can help you find the right home for you or the right buyer for your home.
Our motto says it all, "Celebrating Over 100 Years of Handshake Integrity!"
Location
Winter Park
32789
Winter Park
,
FL
Florida
Total votes: 92
Rate This Venue