St. Pat's Bar

Print this listing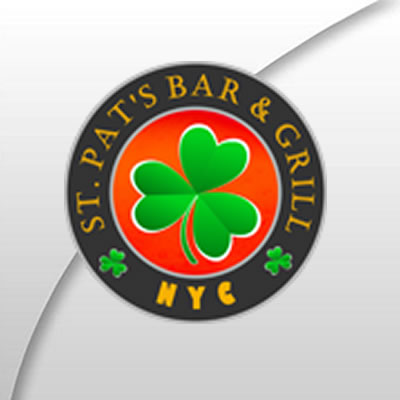 VIP Shop & Dine 4Less Card Offer: 20% Off Food Only
We are the best destination in Midtown for great food, great fun, and great times. Showing all the Sporting Events, 3 Full Floors.
Located in the heart of Midtown Manhattan, St. Pat's Bar & Grill is the perfect place to relax and unwind with a "Hearty Meal" and the "Perfect Pint".
Situated just blocks from Radio City Music Hall, Rockefeller Plaza, St. Patrick's Cathedral, Times Square, and the Theatre District, you could not find a more perfect location to start your night out.
Shopping on fabulous 5th Avenue in the afternoon, come in, rest your feet, and enjoy one of our world class dishes. From traditional Irish fare to the best blend of Salads, Steaks, and Sandwiches, we have what you need to satisfy your hunger.
Open from 11am to 4am, we are here to cater to your every need. Our friendly staff, and top class chef's will make you want to tell your friends, and keep coing back every time you are near.
Location
Midtown
10036
New York City
Total votes: 107
Rate This Venue