Hawaiian Rumble Adventure Golf

Print this listing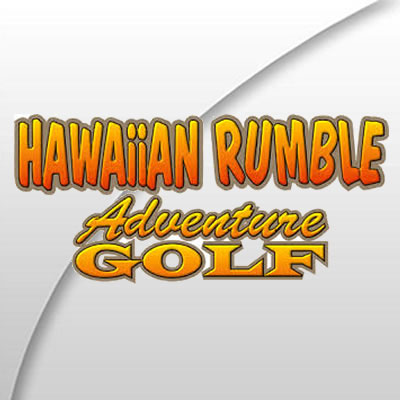 VIP Shop & Dine 4Less Card Offer: 25% Off Up To 4 People
Fire and Lava pour from a 50 foot volcano. Kids and Family laugh and dance to the calypso beat while spectacular palms shade the fiercely running waterfalls and streams. This is just a mere glimpse of what Orlando's newest Adventure style miniature golf course, Hawaiian Rumble has to offer.
The courses were designed to entice crowds with their rhythmic music and sophisticated design. Golf holes range from beginner to advanced, and take the players through a variety of scenery. The courses challenge participants with uniquely designed putt-through logs, hills, waterfalls and tunnels.
Hawaiian Rumble allows its guests to feel as though they are on a Hawaiian Vacation. Lush greenery envelops the original designed Tiki heads and torches. Hawaiian Rumble is an essential part of every family oriented vacation or weekend day trip. It's about bringing the family values back into the game!
Location
Disney®/Lake Buena Vista Area
13529 S Apopka Vineland Rd
32836
Lake Buena Vista
,
FL
Florida
Total votes: 169
Rate This Venue
Locations
8

Disney®/Lake Buena Vista Area

Lake Buena Vista, 13529 S Apopka Vineland Rd

32836