Jaber Especialidades Árabes

Print this listing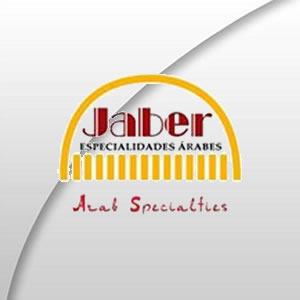 VIP Shop & Dine 4Less Card Offer: 15% Off Entire Check & Priority Seating
Welcome to the more traditional Arabic restaurant in Sao Paulo, for more than 5 decades sizzling hospitality and what is best: cooking. Experience the colors, flavors and aromas of the orient and feel at ease.
From Lebanon on a long trip heads to Brazil, Jamil Jaber left his country after 20 years in a Greek ship name "Corinthio". He passed by Cyprus, Italy, Malta Island, Portugal, almost got on one of those places, but fate decreed a few hours separated him from a great story.
It began between the patricians of March 25, pushing cart of fruit and some time later went on to sell Arab products door to door throughout São Paulo.
Jamil Lebanon brought a gift that has developed between traditional Arab families of the time: made French pastries and artistic cakes for private events such as weddings, birthdays, baptisms among others.
Bem-vindo ao restaurante mais tradicional árabe em São Paulo, há mais de 5 décadas escaldante hospitalidade eo que é melhor: cozinhar. Experimente as cores, sabores e aromas do oriente e se sentir à vontade.
Vindo do Líbano em uma longa viagem ruma ao Brasil, Jamil Jaber deixou seu país aos 20 anos em um navio grego de nome "Corinthio". Passou por Chipre, Itália, ilha de Malta, Portugal, quase ficou em um desses lugares, mas quis o destino algumas horas o separava de uma grande história.
Começou entre os patrícios da 25 de Março, empurrando carrinho de frutas e algum tempo depois passou a vender produtos árabes porta a porta em todo interior paulista.
Jamil trouxe do Líbano um dom que desenvolveu entre as tradicionais famílias árabes da época: fazia doces franceses e bolos artísticos para eventos fechados, como casamentos, aniversários, batizados entre outros.
Location
International Drive Area
32819
Orlando
,
FL
Florida
Total votes: 117
Rate This Venue