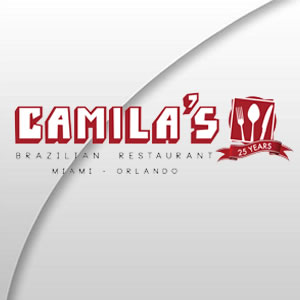 VIP Shop & Dine 4Less Card Offer: 10% Off Food Only & Priority Seating
The Camila's Restaurant is the most traditional Brazilian restaurant in the US. We are recognized by our customers for distinguished service in Portuguese, English and Spanish, smile and the Brazilian hospitality. We offer a wide variety of authentic Brazilian BBQ, with fresh salads and vegetables, hot dishes, wide variety of meats, grilled meats and desserts.
In addition to our traditional and famous feijoada! Make your favorite combination of options from our buffet or make several visits, tasting every taste of specially selected ingredients for you. The Camila's is the gateway for Brazilian tourists and throughout Latin America in the US, whether across groups or traveling on their own.