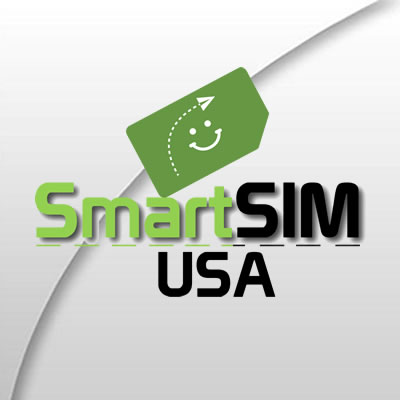 VIP Shop & Dine 4Less Card Offer:
75% Off SmartSIM USA Key Lime Green SIM Card with 5 Days of Unlimited Talk, International Text and 4G LTE Data Included.
Visit SmartSIM USA with promo code "SD4LC75" (LIMIT 2 per order)
*Airtime Plan sold separately and selected at time of activation request
*Extend Your Plan with additional savings of 41% to 58% off select plans
*
Works on most unlocked GSM capable phones or tablets
*

Shipping not included

Shipping Options Additional Domestic or International Mail
*Hotel Delivery Available for Greater Orlando Area Hotels, Resorts and Vacation Homes
The ultimate GSM SIM for travelers on the fastest network in America. Unlimited 4GLTE Data voice and text. Flat rates with no hidden taxes or fees! Never run out of data or airtime with 5, 10, 15 or 30 day plans. Keep your holiday stress free with phone and internet service that works in all 50 states and Canada at blazing fast speed.
Have instant reliable access to Sat Nav (GPS) maps, and emergency services at all times. Watch HD video, stream music, download apps and tether up to 5 other devices using your phone's mobile hotspot feature. Never worry about running out of 4G LTE data or overage charges.
The must-have SIM for a truly worry-free holiday!
INCLUDES:
-Smart SIM USA SIM Card & Line Activation
-Universal SIM (Standard, Micro or Nano)
-ALL Taxes & fees included. No Hidden charges ever
-Plan sold separately and selected at time of Activation Request and All Plans Include:
-Exclusive access to 41% to 58% off on select airtime plans
-Plans available for 5, 10, 15 or 30 days of unlimited service
-Local US phone number issued for use on date of arrival
-Blazing Fast 4G LTE DATA
-Connect up to 5 other devices with mobile hotspot Service
-Turn by turn sat-nav directions
-Email, surf the web, send pictures, download apps, stream music, watch HD video anywhere
-Nationwide coverage on the fastest mobile network in America
-Unlimited Incoming calls from anywhere in the world.
-Unlimited outgoing calls to any mobile or landline in the US
-Text to over 140+ countries
-Use WhatsApp, Skype, WeChat to make international calls
-Fast enough for live video chat
-Instant access to emergency services. Just dial 911