National Geographic Encounter: Ocean Odyssey

Print this listing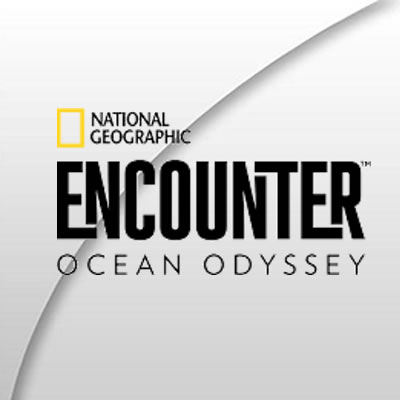 VIP Shop & Dine 4Less Card Offers:
25% Off Daily Dive Time Entry & 15% Off Retail Merchandise in National Geographic Encounter Shop
*Use Promo Code VIP25 Online, at Box Office or by Phone
You're invited to experience Times Square's greatest new treasure – National Geographic Encounter: Ocean Odyssey. Journey with your friends and family on this entertaining and immersive adventure across the ocean from the South Pacific to the coast of California. Instead of taking animals out of their homes, Encounter's groundbreaking technology transports you to theirs, using stunning photo-realistic animation that gives you access to rarely witnessed moments in nature.
Your Encounter journey begins as a guided tour, where you'll experience a battle between two ferocious Humboldt squid, visit a luminous coral reef at night, and more. Once you "swim" through a kelp forest, you'll continue at your own pace, as you find yourself in the middle of a magnificent feeding frenzy and get up-close with a life-sized 50-foot humpback whale.
You'll then dive even deeper on your adventure in Exploration Hall. Hear breathtaking stories from National Geographic photographers and deep-sea explorers. Take on ocean gaming challenges. Learn about the sea's greatest wonders and mightiest creatures. And discover how you can be a champion for our oceans in everyday life.
Developed and produced by the creative minds at SPE Partners, with a team of Academy, Emmy and Grammy Award-winning artists, Encounter is an unforgettable immersive experience certain to thrill explorers of all ages.
Dive into an ocean of fun in the heart of Times Square, all without getting wet!
"DIVE INTO AN UNFORGETTABLE, UNMATCHABLE, UNBEATABLE EXPERIENCE." – Kids' News, NYC
Location
Times Square
10036
New York
,
NY
New York
Total votes: 167
Rate This Venue