Farrel's Ice Cream Parlour

Print this listing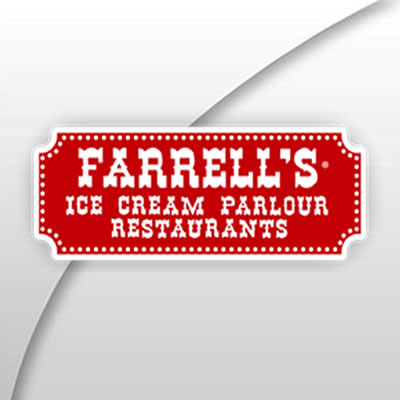 Kids Eat Free Card Offer: Kids Eat Free off of the regular Kids' Menu
Slugger Hangerber or Cheesehangerber Meal
Grilled Cheese Samich Meal
Mac 'N Cheese, Please Meal
Chickity Dippers Meal
P,B & J Samich Meal
Fancy Pants Fish N Chips Meal
*All meals include a kid-sized beverage, fries or fruit & a clown sundae!
*Free refills on soda or single serving of milk or apple juice
When you visit Farrel's Ice Cream Parlour, you will step back in time over 100 years to see servers dressed in pin-striped vests, old fashioned ties, and cane hats. The restaurants feature the distinctive "Old Farrell's" appearance of a century past ice cream parlor. The newspaper type menu, old fashioned candy and delicious food and ice cream will let you experience or re-experience what made Farrell's famous all across the U.S. There are even accommodations for those with certain dietary needs.
Below are the splendifferous Farrell's menus for your perusing pleasure. We have our regular menu and our kids menu here so you can let your eyes frolic over all the splendiferously delicious food and fountain concoctions we have available.
Locations
California
Buena Park
90620
Buena Park
,
CA
California
Total votes: 135
Rate This Venue