Anaheim White House Restaurant - Temporarily Closed

Print this listing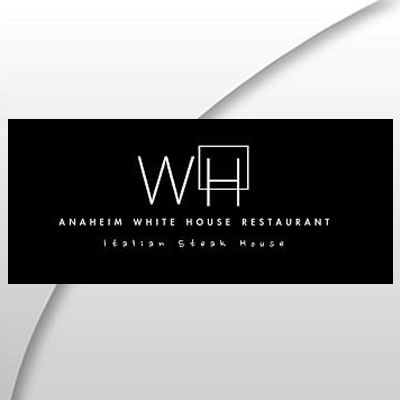 If you would like to donate to help Anaheim White House rebuild and offset their massive expenses, you can dontate here. ANAHEIM WHITE HOUSE GO FUND ME PAGE
On February 3, 2017, Anaheim White House was devastated by a horrific fire which leveled the restaurant. While it is way too early to say if or when they may rebuild, we will keep this page live for them and share progresses they have and ways that we all may be able to assist them and their staff with their efforts along the way.
Kids Eat Free Card Offer: Kids Eat Free Off of Regular Kids Menu
Located close to the Anaheim Convention Center, Honda Center, Angel Stadium Anaheim and major hotels. A unique, boutique restaurant set in a newly renovated, 1909 national historical landmark - the only restaurant in Orange County with twelve private dining rooms. Serving elegant northern Italian cuisine, steak and seafood. Recipient of Chef of the Year award. Featured on national CBS news with Katie Couric and in August 2010 People Magazine for serving 200 free dinners to motel children daily. Each time you dine at the Anaheim White House you help to serve a pasta meal to a child. Reservations suggested. Dress: business casual. Banquet capacity: 18 to 450 persons. Open daily for lunch and dinner. Complimentary transportation upon availability.
Location
Anaheim
92805
Anaheim
,
CA
California
Total votes: 148
Rate This Venue